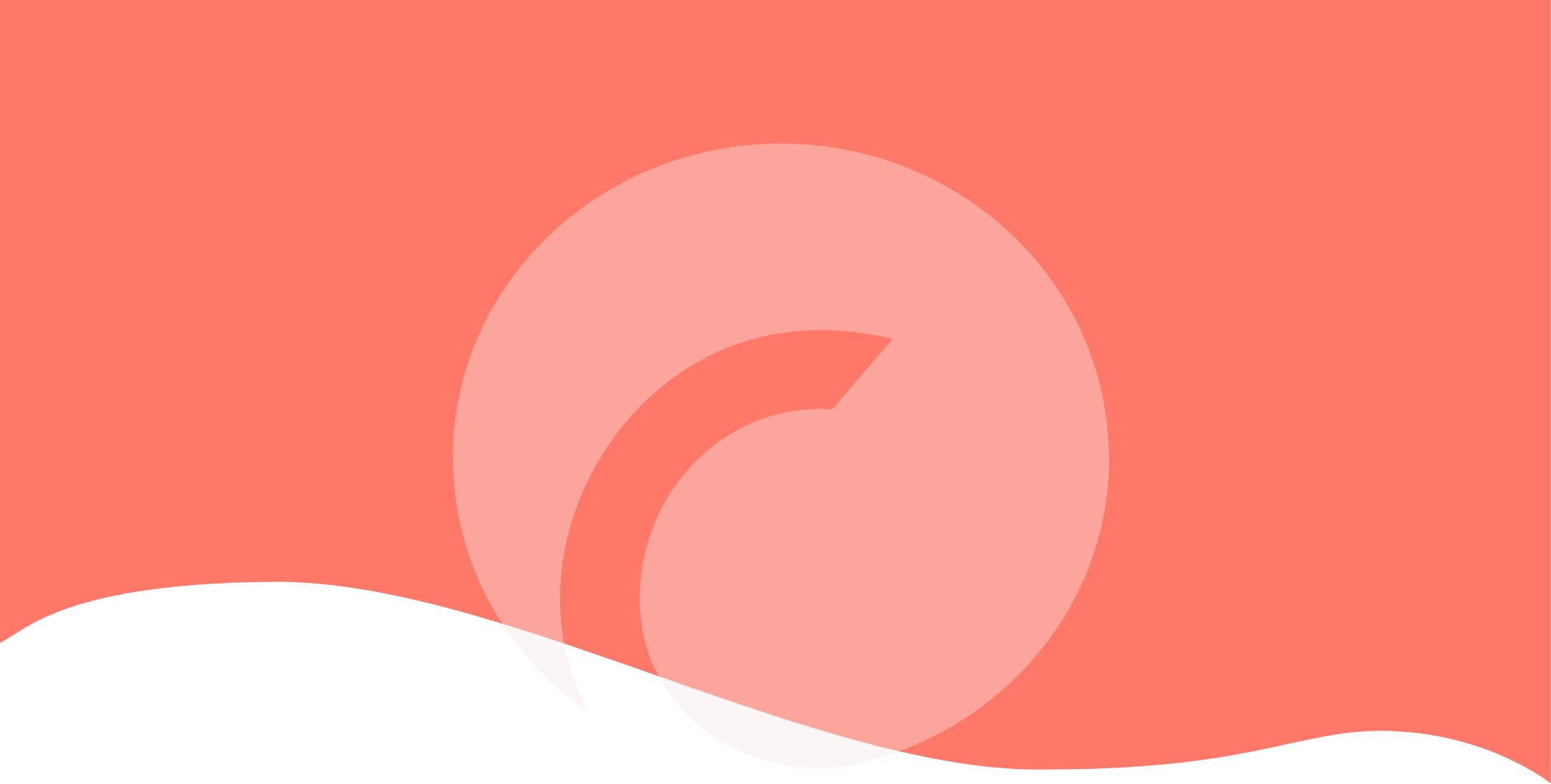 Understand and explain project variations
Contracktime®, collaborative post-signature contract management solution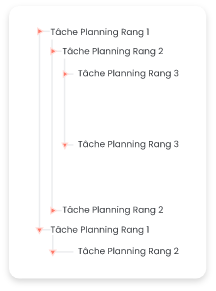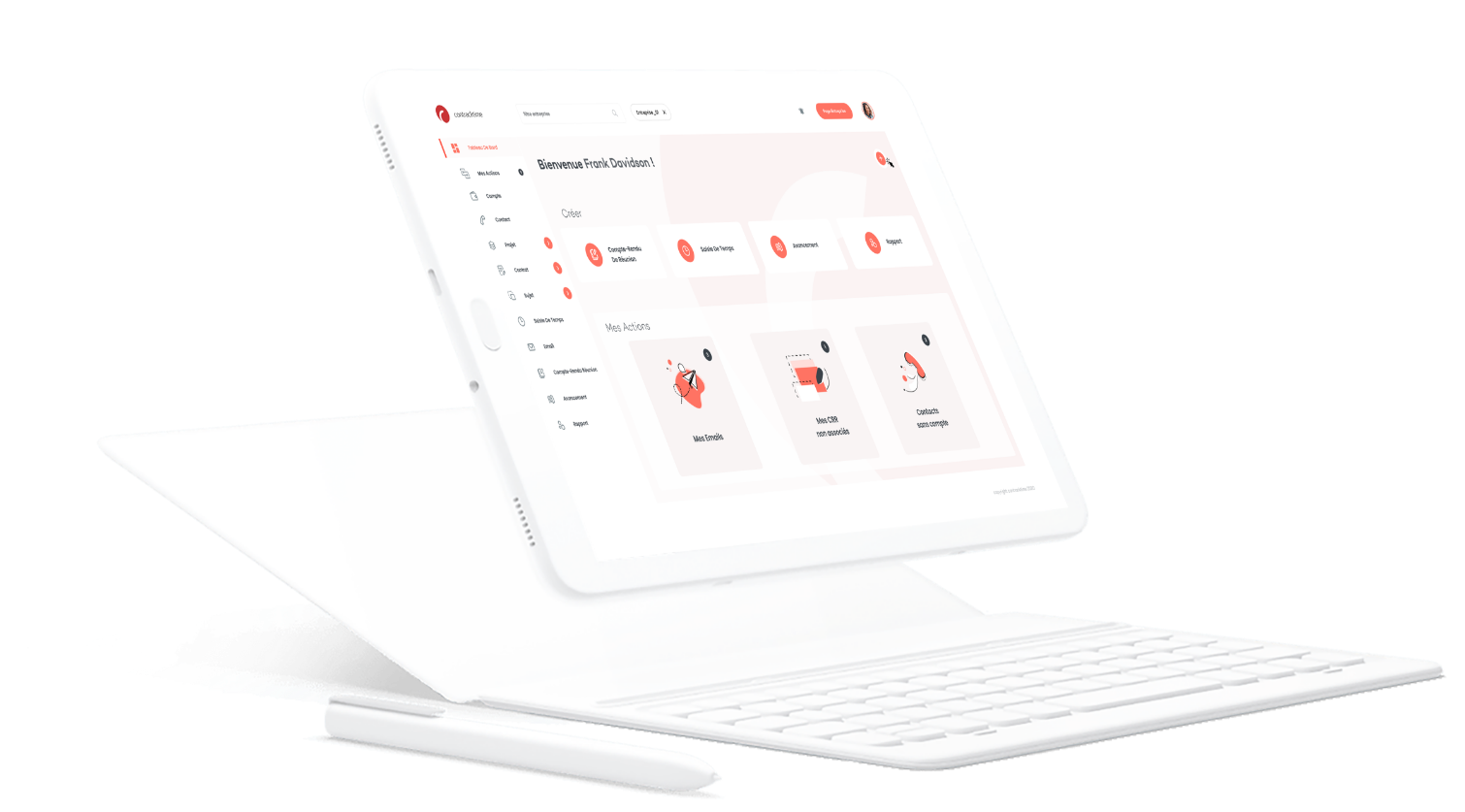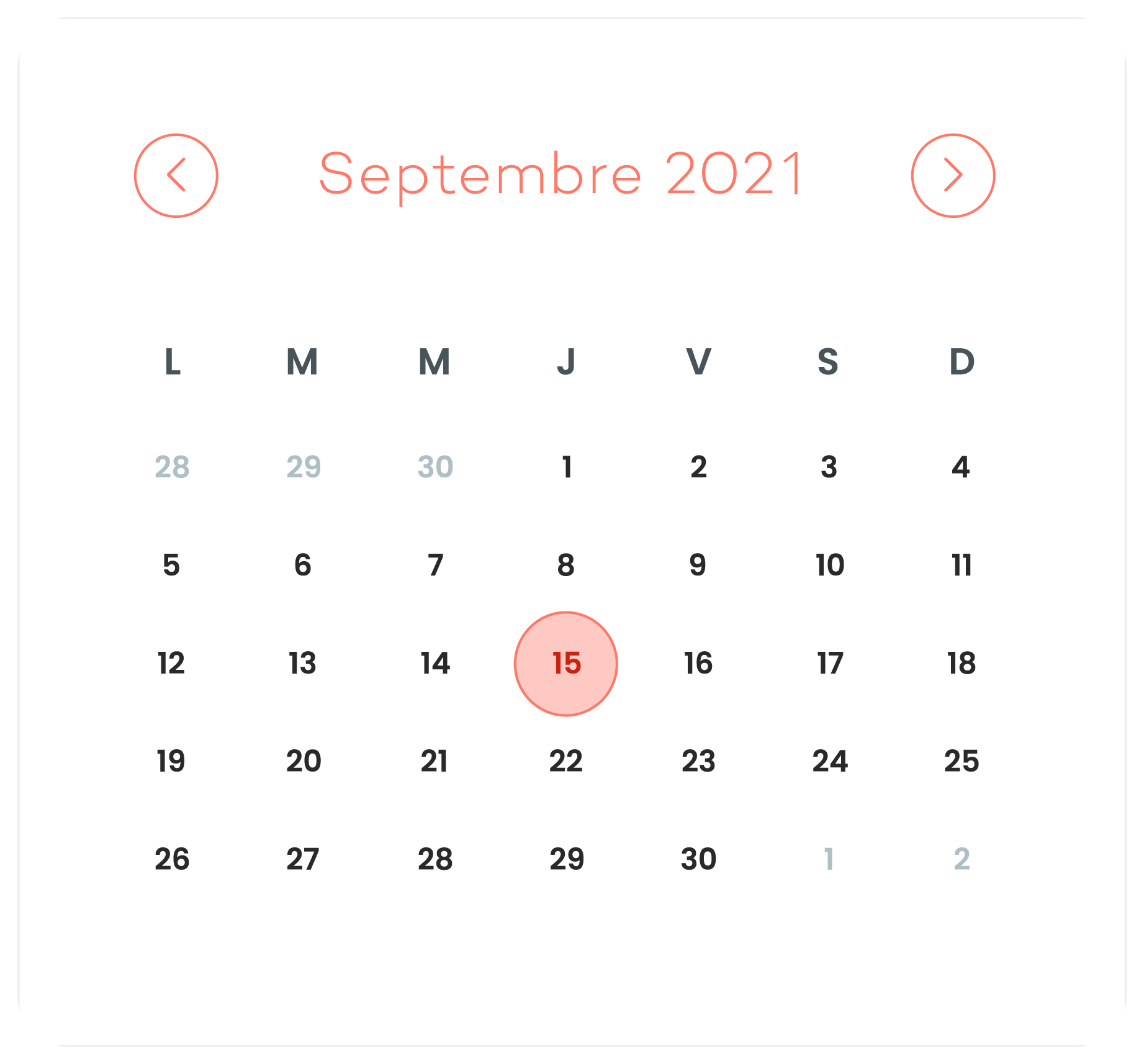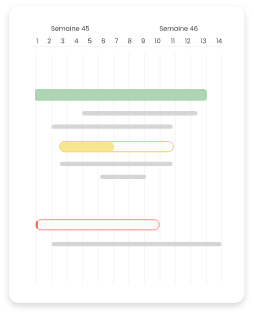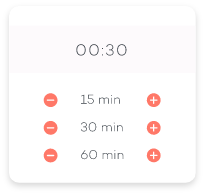 Why choose
contracktime®

?
Contracktime® allows you to standardize the contractual and commercial follow-up of your projects and to optimize :
Your turnover and your team's time, by pooling the workload.
9

%

Budget control

Objective of 9% optimization of your turnover (source WorldCC.com)
80

%

Time savings

Up to 80% of time dedicated to commercial issues freed up
<5

min

Limited time investment

Less than 5 minutes of daily use on average
Bad news communicated early is
good
news!

Contracktime® centralizes the project memory in an agile way

The solution generates synthetic, thematic and chronological reports to give you a detailed history of your project's schedule and cost variations.

You have at your disposal supporting documents necessary to determine contractual responsibilities and commercially value an event not foreseen in your budget.

The solution is developed to interface with the Microsoft environment (Outlook, Excel, and Project).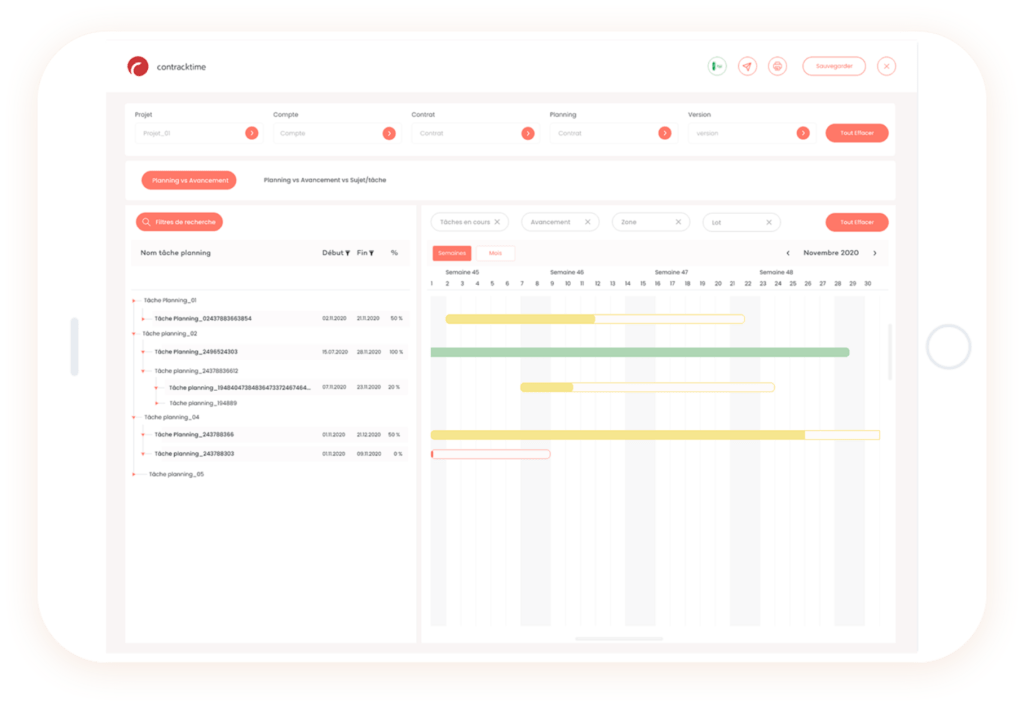 How does it
work?

The solution consists of 3 MODULES that work independently that you can combine according to your needs.

THE PREREQUISITES:

1. The company creates a project to which areas and packages can be added if a follow-up by geographical area and/or technical workpackage is planned

2. The user creates the contract(s) associated with the project.

3. For each contract the user imports, if applicable, the schedule in MS PROJECT format and the list of price items in EXCEL format
EMAIL

Module

for

OUTLOOK

Install the Microsoft Store certified Contracktime® Add-in for Outlook from your Outlook Online or Desktop
PROGRESS

Module

Save and keep your progress reports, whether it is for the PLANNING follow-up or the PRICE ITEMS of your contracts
From a simple MS Project import

Follow the % of progress per contract

Define the progress periods of your choice

Keep the history of the progress reports

Ergonomics adapted to tablets
From a simple import of the predefined Excel form

Track the quantities completed

Define the progress periods of your choice

Keep the history of the progress reports

Export to Excel as invoicing support document
Generate your
REPORTS
Also available for export in Project, PDF and Excel formats